The LLS Beacon Award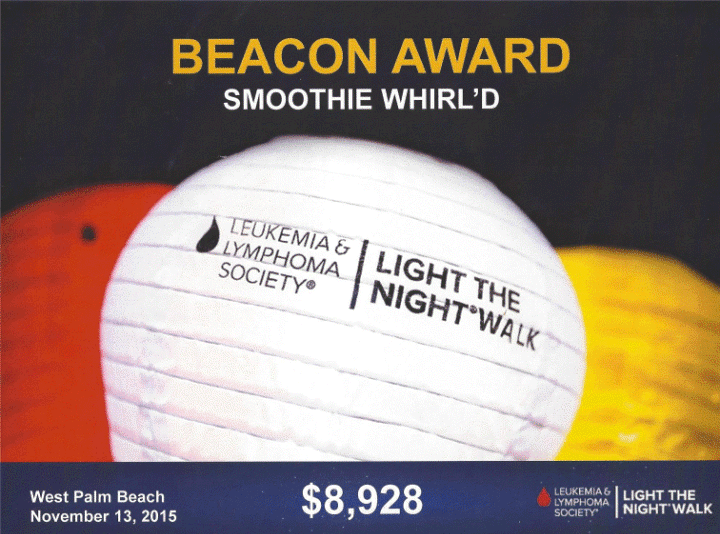 It was a great honor for Smoothie Whirl'd to be involved in the 2015 Light the Night Walk for the Leukemia & Lymphoma Society. In January 2015, Renee Thornton (co-owner of Smoothie Whirl'd) was diagnosed with Lymphoma. It didn't take long for us to find out that the Leukemia & Lymphoma Society would be a great support to our family through support groups and scholarships, matching myself with survivors who had the same disease I had and an in-depth knowledge of blood cancers and how the funds coming into the LLS had developed better drugs, reducing the amount of treatments for people having Leukemia and Lymphoma.

We joined in with the local LLS Palm Beach area chapter fundraiser, bringing along our business, friends and family in full force to find a cure for blood cancers. As we passed our original goal of $5000, we moved on to our final total of $9100. In November 2015, we had 60 walkers in our Smoothie Whirl'd team for the Light the Night Walk. It was certainly a night none of us would ever forget.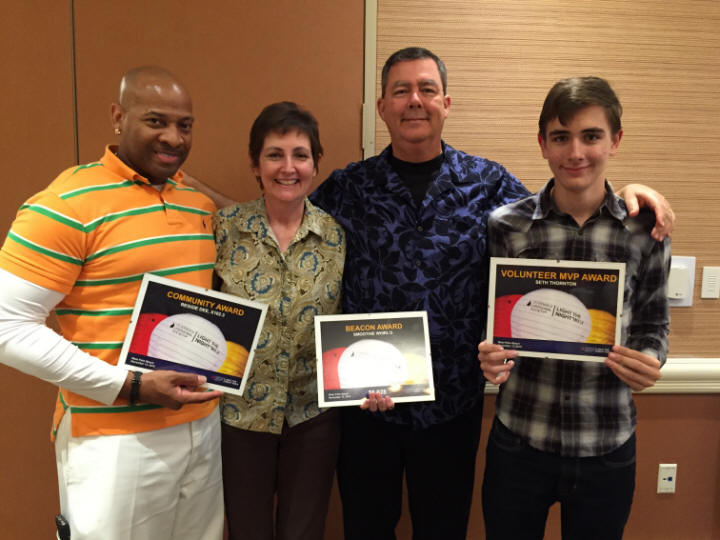 (from left to right) DJ Reggie Dee from X102.3, Renee Thornton, Charlie Thornton and Seth Thornton
As recognition of our devotion and efforts in the fundraising for the walk, the LLS Palm Beach area awarded Smoothie Whirl'd with the "Beacon Award," our son, Seth Thornton, with the "Volunteer MVP Award," and our close friend, DJ Reggie Dee from x102.3 (for getting the word out about the walk), the "Community Award."

We are honored and proud to receive the awards and we continue to support the local LLS as we all continue to find a cure for blood cancers.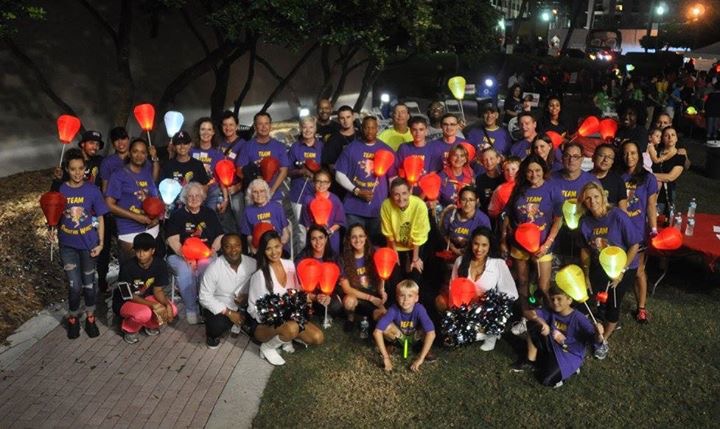 To learn more about the LLS and Renee's fight with cancer, please click here.