Berean Christian School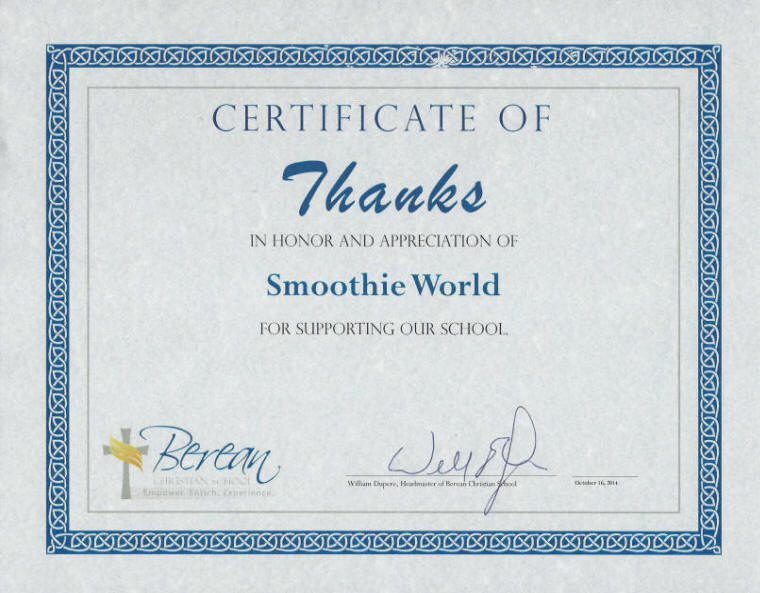 Smoothie Whirl'd has made it their priority to make education important in Palm Beach County. For the last 3 1/2 years, they have donated back to public and private schools in Palm Beach County between four and five thousand dollars through their on-site fundraising events. Berean Christian School is one of thirteen schools that participated in this fundraising event. Smoothie Whirl'd has raised money for Palm Beach Lakes High School, Western Academy Middle School, Cardinal Newman High School, Kings Academy High School, Inlet Grove High School, Palm Beach Central High School and Palm Beach Day Academy.

The donations acquired have been able to help the individual schools to support programs that they would not normally be able to without these extra funds, including bowling teams, bands, school events and more.