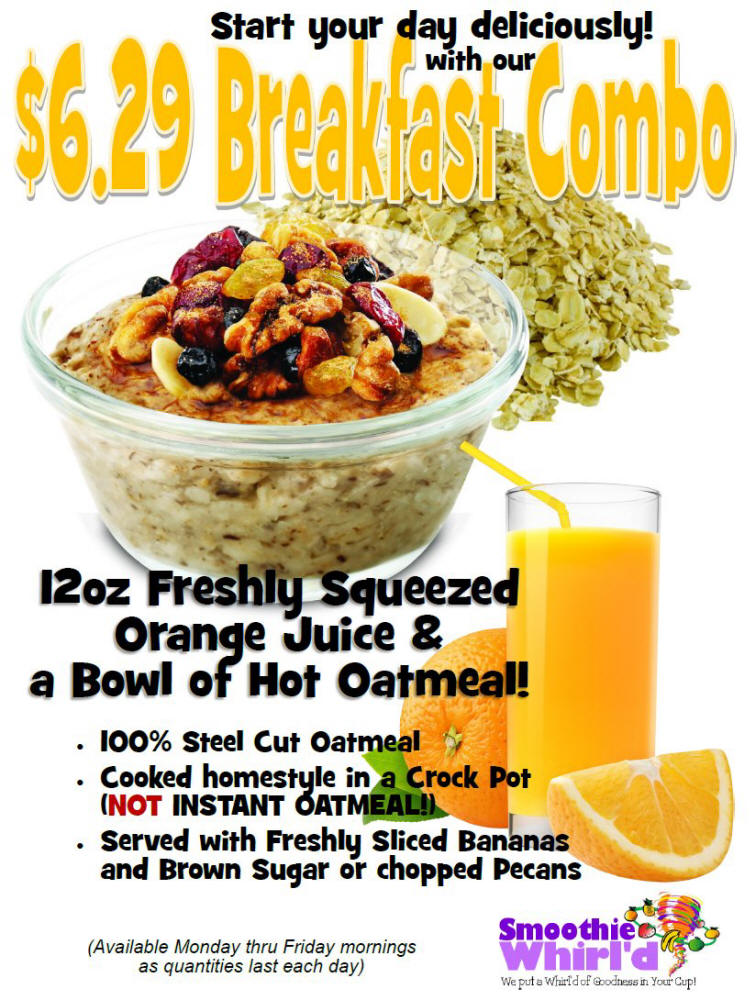 To maintain its flavor, freshness, and to control waste, our oatmeal is made daily on the premises each
morning in a limited amount. Because the demand for oatmeal varies daily, supplies may not be available
throughout the entire day. We'd like to apologize in advance for occasionally not being
able to accommodate those patrons who request it.