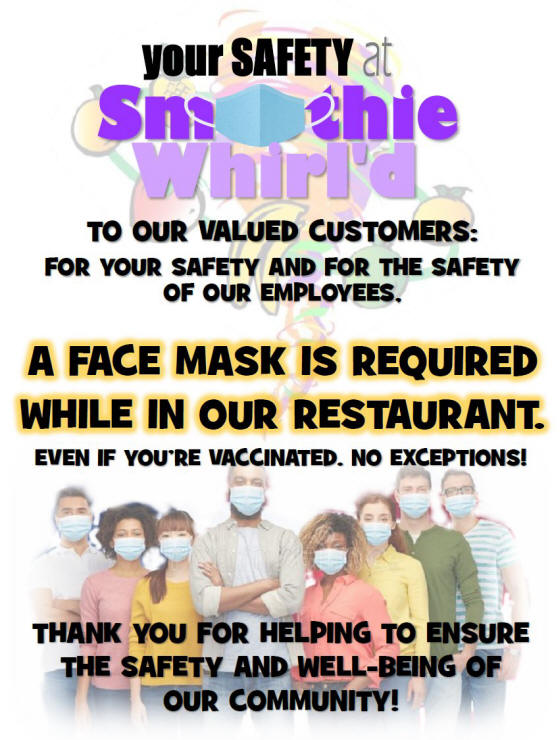 For additional information on our COVID-19 response, please click here.
June 24, 2020
We're In Compliance with the Palm Beach County Face Mask Mandate

Palm Beach County issued an emergency order mandating masks in public places starting Thursday June 25, 2020
by Hannah Morse / The Palm Beach Post
In an effort to curb the growing number of coronavirus cases, county officials made wearing a facial covering obligatory inside buildings where the public is welcome, and outdoors when physical distancing is impossible, starting Thursday.

Masks can come off while eating, drinking or exercising. As soon as that's done, back on the mask goes.

Restaurant? Mask. Grocery store? Mask. Your Uber or Lyft? Mask. Any business or establishment that is currently allowed to operate? Mask. Employees also must wear masks when interacting with the public.





Masks had been already obligatory in county-owned buildings and on Palm Tran buses. This order applies to all of Palm Beach County's 39 municipalities, too.

The mandate is relaxed for people who can maintain a safe distance from others in parks and other outdoor arenas.

Anyone who does not comply with the mandate won't be met with jail time, but may face a $250 fine for the first offense and a $500 fine for a second offense and beyond.

County Mayor Dave Kerner said people won't automatically be served fines if spotted violating the order.

"Our goal is to educate, educate, educate," he said.

The emergency order lists a number of exemptions, including for:
Children ages 2 and under
Children at a childcare or daycare facility
People who are prohibited from wearing facial coverings by federal or state safety regulations
Public safety personnel that have personal protective equipment
People exercising or maintaining physical distancing, according to CDC guidelines
People receiving goods or services in a short period of time, such as eating, drinking, facial grooming, etc.
People with medical conditions where mask-wearing is unsafe, including asthma, COPD or other conditions
People whose religious beliefs conflict with wearing masks
People who need to help someone who is hearing impaired or must read lips to communicate.
The county also established a mechanism for residents to report a violation or seek information about the mask mandate by calling 561-24COVID or emailing covidcompliance@pbcgov.org.

The mandate came more than 24 hours after an at-times contentious meeting Tuesday when county commissioners unanimously supported a mask mandate. Opponents to the mask mandate believed it violated their rights and would be more harmful to their health than helpful.