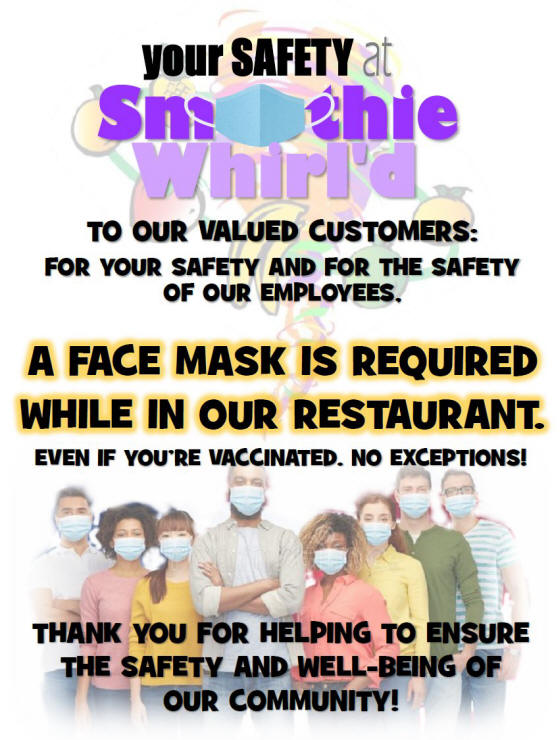 May 5, 2021
Smoothie Whirl'd Maintains It's Requirement for Mask Wearing for Customers and Staff

As mentioned in Governor Ron DeSantis' Executive Order lifting mask wearing in Florida, private businesses still have the right to require them.
Governor Ron DeSantis signed an executive order yesterday lifting the mask-wearing mandate that Florida was under since last year.

Palm Beach County updated its mask mandate Friday to reflect updated federal guidelines saying fully vaccinated people need not wear masks outdoors except in crowds.

The order now exempts vaccinated people from having to wear a mask when outdoors "except in certain crowded settings and venues where there is a decreased ability to maintain physical distance."

So yes, no longer can Palm Beach County order facial coverings in all businesses, establishments and public spaces. But those businesses can choose to require masks.

As for county facilities, facial coverings still are mandated to do business with the county property appraiser's and tax collector's offices and the clerk of court will follow suit.

And mask requirements on county public school campuses and district property remain in place for both students and staff.

So, in essence, not a lot changes — at least in Palm Beach County.